Registrations open for 2021 IPPS New Zealand Regions conference
---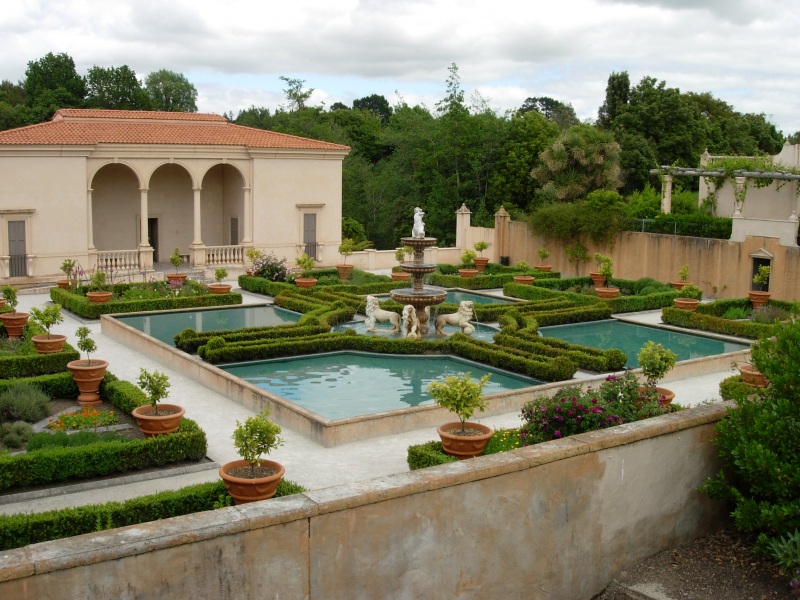 Registrations have now closed
IPPS Conference 2021
6th – 9th May
Novotel Tainui
Hamilton
50 YEARS - PAST, PRESENT, FUTURE!
Registrations are now open for this year's IPPS Conference to be held in our 50th year of IPPS in New Zealand.The venue for the conference is the Novotel Tainui, situated in the centre of Hamilton City and on the banks of the Waikato River.Hamilton is the location of the very first meeting of nurserymen when it was decided to start an IPPS region in New Zealand.
Hamilton Gardens are our award winning public gardens comprising 54 hectares of park on the banks of the Waikato River featuring enclosed gardens, open lawns, a lake, a nursery and a café.We have visited this in the past on field trips but have always been time constrained.For this conference we have decided to have a pre-conference one day visit to the gardens on Thursday 6 May with free time to look around the gardens in the morning, lunch at the Café and then a behind the scenes tour of the nursery and the gardens themselves.If this is something that you would like to do make sure you book your travel and accommodation so that you can join the tour from 9 am from the Novotel Tainui on Thursday morning.If you can't get in by 9 am let us know and we may be able to transport you to the gardens a little later.
On Thursday late afternoon the registration desk will open and we will have drinks and a light meal and a speaker to keep you entertained, with lots of time to mix and mingle with members who you may not have seen for quite a while.
The conference itself will kick off on Friday morning with an opening address from a prominent Hamilton business person followed by a great line-up of speakers. Friday's field trip will take us to two parks run by the Hamilton City Council, the Hamilton Zoo and Waiwhakareke Natural Heritage Park which is New Zealand's largest inland restoration project.We will return to the Novotel early in time to change for our visit to the 'world famous' Hobbiton Film Set on the outskirts of Matamata where we will have a pre-dinner tour and then we will be treated to a banquet feast fit for a hobbit.
On Saturday we will continue with our speaker line-up and hold our AGM before we head off on our second field trip south of Hamilton visiting local nurseries after we have had our lunch at the amazing Velodrome in Cambridge.Saturday night will see us back at the Novotel Tainui for dinner, awards, auction and a bit of music to finish the night.
Sunday we conclude our conference with our final speakers and lunch. Any conference enquiries can be directed to Shirley Ogilvy by email shirley@bruntwoodnurseries.co.nz or phone 027 490 6010.